Improving the University's Information Infrastructure.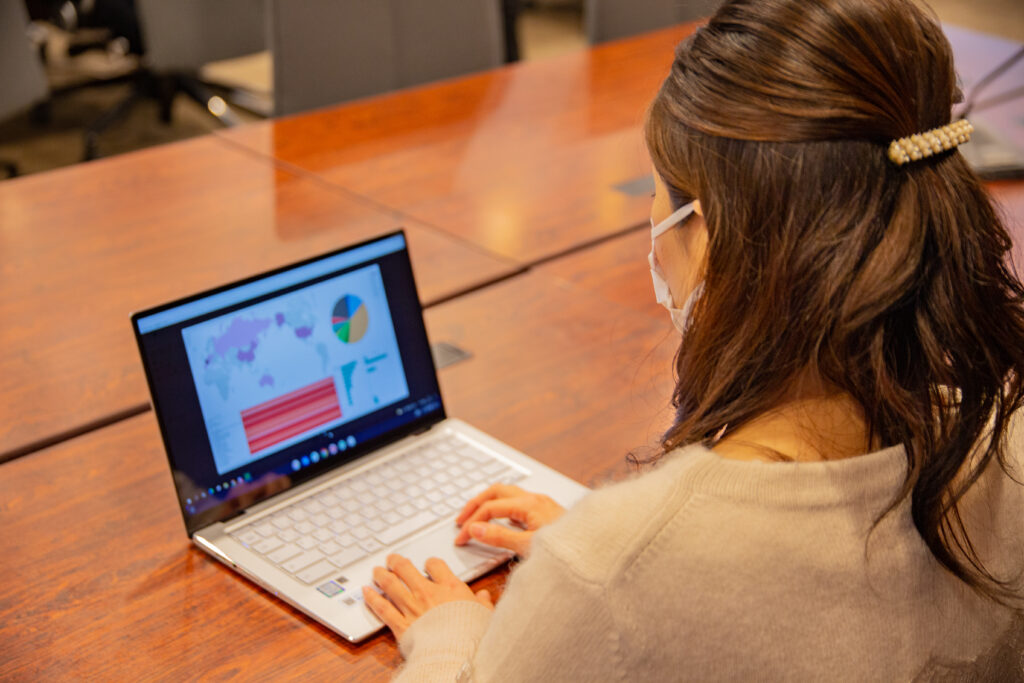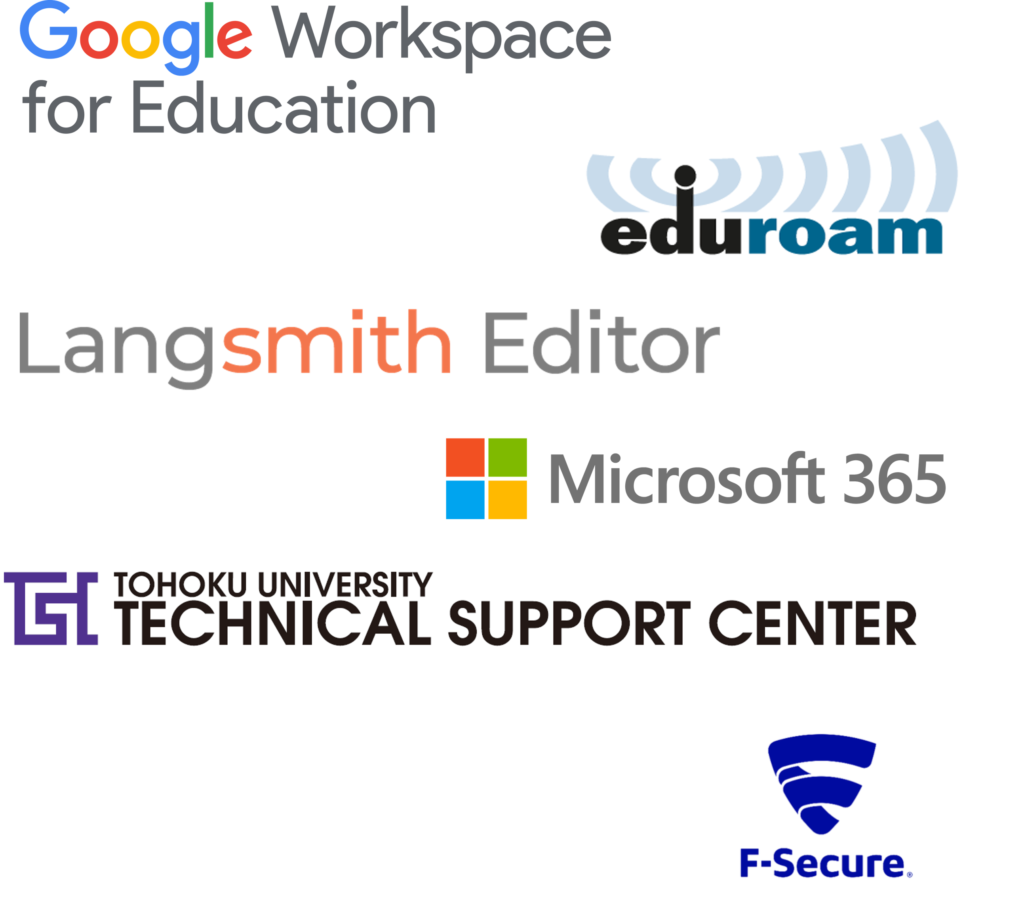 In response to the global pandemic, Tohoku University has reformed its administrative services to fit the needs of students, faculty, staff, as well as community members. We reorganized and improved every workflow and administrative tradition that seemed "conventional" in order to not only overcome difficulties, but to create the best experience and environment for all.
Here is a list of various digital assets available to Tohoku University members.
*Please note that it may not be available depending on the situation.
No.
Service
Summary
1
Microsoft Office365

Free use of the latest Microsoft Office products covered by the A3 plan.
More Details


2
Google Workspace for Education

Use of Google Workspace for Education tools. Login with your university account.
More Details


3
Google AppSheet

(Only for non-students.)
 Use of core plans. Login with your university account.
More Details


4
Zoom

Use of education plans(Max. 300 participants, unlimited time).
*Terms of use depends on your department.
More Details


5
MATLAB

Free academic use of MathWork's programming and numeric computing platform.
More Details


6
F-Secure

Free use of cyber security software for PC.


7
Mathematica

(Only for users of the supercomputer installed at the Cyber Science Center, Tohoku University.)
Use of Wolfram's software system for technical computing.
More Details


8
Quantum Espresso

(Only for users of the supercomputer installed at the Cyber Science Center,Tohoku University.)
Open-Source computer codes for electronic-structure calculations and materials modeling at the nanoscale.
More Details


9
Gaussian16

Free use of state-of-the-art capabilities for electronic structure modeling.
More Details


10
GRRM17

(Only for users of the supercomputer installed at the Cyber Science Center,Tohoku University.)
Academic use of the GRRM program for the search/prediction of complete reaction paths and transition states in quantum chemistry.
More Details


11
LabVIEW

(Only for members of Engineering.)
Free use of the system-design platform and development environment for a visual programming language.
More Details


12
Langsmith Editor

Free use of the interactive academic text revision system for students and researchers using English.
More Details


13

More than 550 university facilities and equipment



Common use of various facilities and equipment at Tohoku University.


14
Loaning PC devices for students

(Priority will be given to students with financial need and new undergraduate students.)
If you are unable to purchase a computer for use in online classes, a one-year loan program is available.


15
eduroam

Network access is indispensable for DX.
Eduroam provides wireless LAN roaming service to students and staff allowing them to use the internet securely and freely in 106 countries/territories, 330+ institutions in Japan, and even at some off-campus venues.
More Details